While you may not be a salad lover, we have a hearty raw salad recipe that tastes amazing and fills you up like a meal.
Have you heard that a healthy diet must include a plethora of vegetables in both raw and cooked forms? There are some nutrients and healthy components of vegetables that increase with heat and on the flit-side, there are others that decrease when vegetables are cooked.
For example, the phytochemical lycopene which is present in tomatoes increases as you cook.
"Cooking tomatoes for two minutes, a quarter-hour and a half-hour boosts the lycopene levels in tomatoes by 6, 17 and 35 percent, respectively, according to research published in the "Journal of Agriculture and Food Chemistry" in May 2002." Livestrong.com
This powerful antioxidant in tomatoes, which gives them their red color, can be helpful in fighting cancer and lowering the risk of heart disease.
While you may find it easy and enjoyable to eat cooked vegetables, be sure to work at getting some raw ones in, as well!
There are times when cooking can reduce the vitamin content in foods, particularly when they are boiled according to Healthline. Vitamins can leach into the cooking water so, whenever possible, include the water in your sauce or consume it somehow. Vitamin C and B vitamins are particularly sensitive to heat and even when the cooking water is consumed, you won't be able to benefit from 100% of these vitamins when cooking vegetables.
Give this hearty raw salad a try today and even if you aren't a salad fan, perhaps we'll convert you!
Get the printable version of this recipe!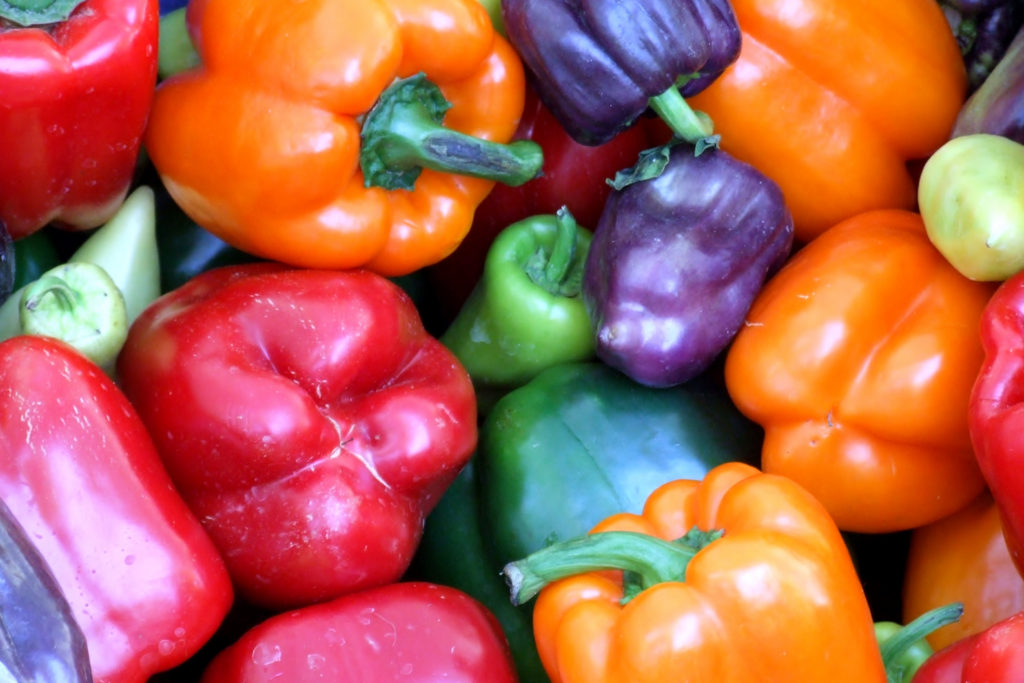 Hearty Raw Salad Recipe
Ingredients
Salad
2 cups dark green lettuce
½ yellow or red pepper
½ green pepper
½ stalk celery
1 stalk scallion or ¼ red onion
1 carrot, shredded
¼ cucumber
½ small bunch parsley or cilantro
½ chopped apple or pear
2 tbsp chia seeds
Fresh ground black pepper
Dressing
1 tsp raw honey
1 tsp mustard (spicy if you like)
2 tbsps extra virgin olive oil
Method
Set aside the chia seeds and black pepper and chop all remaining salad ingredients in a large bowl. Feel free to add in any other fruit or veggie favorites!
Add all the salad dressing ingredients into a dish and give them a rapid stir together (or shake in a jar). They will want to separate, so quickly drizzle the mixture onto the salad and toss lightly.
Sprinkle with chia seeds and a few cracks of black pepper. Enjoy!
Get the printable version of this recipe!
Related Articles
How to Boost Your Immune System
Bone Broth for a Younger You Recipe
Minestrone Soup – Healthy Grain Free Recipe
3 Reasons to Include Raw Foods in Your Daily Diet